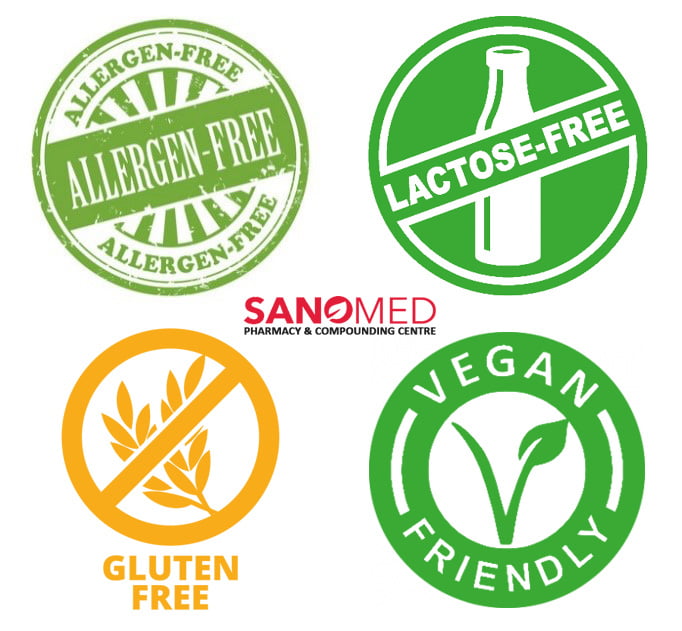 Ingredients of your medication come from different sources. For example, capsules are usually made of gelatin from animal sources.
You may have an allergic reaction to some sources or don't eat anything from animal sources. We offer custom compounded medication services to help our customers eliminate these issues.
Have allergic reactions to specific non-active ingredient? Our SanoMed Compounding Pharmacy in Toronto can help you get the adequately compounded medicine you need without the unwanted non-active ingredient. For example, our compounding experts can get you a vegan substitute for gelatin capsules or substitute the lactose with other inactive fillers.
Mention your request to our pharmacist when placing an order. 
Partners & Members of
Trusted by some of the biggest brands…