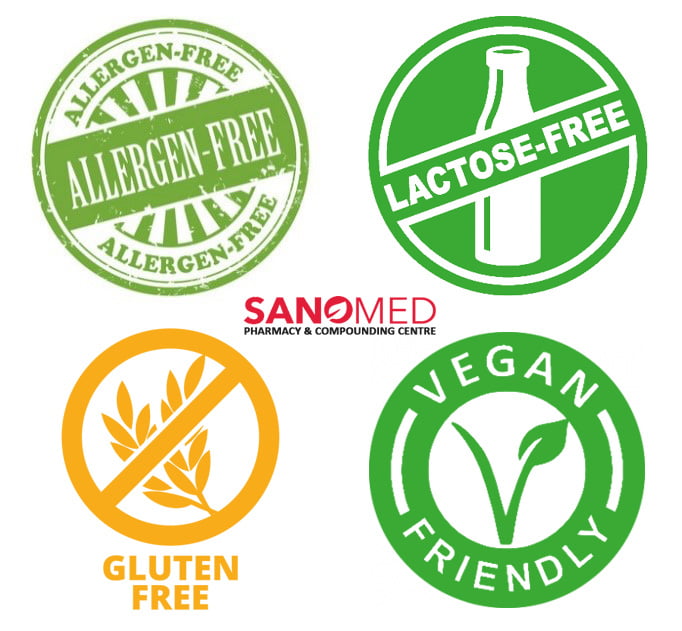 Medications can contain ingredients that come from a variety of sources, including animal sources like gelatin. If you have allergies or dietary restrictions, this can be a concern. At Pharmasave SanoMed Compounding Pharmacy in Toronto, we offer custom compounded medication services to help you eliminate these issues.
If you are allergic to specific non-active ingredients in your medication, our compounding experts can help you get the medication you need without the unwanted components. For example, we can provide vegan substitutes for gelatin capsules or use other inactive fillers instead of lactose.
To request a customized medication free of allergens, gluten, lactose, or animal-derived ingredients, simply mention your request to our pharmacist when placing an order. We help you find the right medication to meet your unique needs and preferences.
Partners & Members of
Trusted by some of the biggest brands…